Psychological and Social Issues in Epilepsy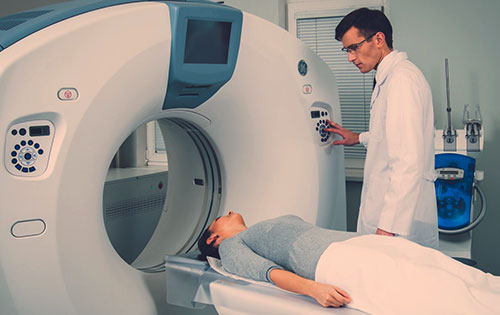 Though seizures last only seconds to minutes, psychosocial difficulties can be quite pervasive. Even one seizure per year can result in driving limitations (see your state's laws on driving with seizures), work restrictions, and stigma/discrimination. Furthermore, the point at which one achieves seizure freedom may follow a lengthier period of symptomatic epilepsy that already interfered with social, educational and vocational development, thereby leading to more long lasting psychosocial consequences.
Unemployment, under-employment, and educational disparities are evident in people with epilepsy compared to otherwise healthy peers. Reduced rates of marriage and childbirth have been noted for both men and women. Daily psychosocial difficulties, may include poor self-esteem and reduced self-efficacy, as well as increased rates of depression, anxiety and suicidality.


Treatments
Medication: Pharmacotherapy with anticonvulsants (or antiepileptic drugs) is the first line of defense against seizures; however, approximately 30% of individuals will not achieve seizure freedom with drug therapy alone.
Surgery: Various surgical interventions are available at Level IV Comprehensive Epilepsy Centers, and are most indicated for people with intractable partial (focal) epilepsy. Surgeries recommended may include laser- or thermal (heat) ablation treatments, focal resections of lesions causing seizures, as well as hemispherectomy (removal of an entire brain hemisphere implicated in seizure onset, or corpus colostomy (which would separate the do hemispheres of the brain, inhibiting the spread of seizures from one hemisphere to the other).
Vagus Nerve Stimulation: This intervention is usually indicated in individuals for whom surgery is not an option; it involves inserting a small pacemaker-like device into one's chest to inhibit over-excitation of brain cells, thereby diminishing the likelihood of a seizure.
Diet Therapy: There are several diets that may help to reduce seizure frequency, the oldest of which is the ketogenic diet. This consists of consuming foods high in fat and severely limiting carbohydrates. Ketogenic and similar diet therapies should be discussed with and managed by a competent and knowledgeable physician before incorporating it into one's self-management plan.
Psychotherapy: Cognitive-behavioral treatments to learn techniques for managing the stress, symptoms and psychosocial consequences of seizures can aid in maintaining independence and quality of life.

Resources