Dear NAN Colleagues, Friends, and Community Supporters:
Thank you for visiting the National Academy of Neuropsychology's Foundation website. I am excited to share some of our plans for 2017. As I begin my second year as Chairman, my primary goal for 2017 is to expand knowledge of the Foundation's mission to a larger community of people, especially those in the military. We are still a relatively unknown organization despite the vast brainpower resources we possess with a combined 3000+ neuropsychologists worldwide. I have always been in awe of the knowledge base emanating from this brain trust with respect to understanding neurologic disorders and brain damage as well as treatment and management of these disorders.
Creating the Foundation website was the first step in 2016 toward accomplishing the goal of sharing our expertise. That is, we wanted a go-to resource for the general public to receive information about the brain and brain injuries. In early 2017 we have begun adding video interviews to the web site with various Academy experts on important topics about brain injury. While this website is organic, evolving and pending further development, it is well past the time to implement the additional projects that are described on this website's fundraising page.
Among these important projects, we are writing the first in a series of books for the children of our wounded warriors. This first book will be targeted at children between the ages of 8-12 who, without any preparation and at a very young age, have been confronted by their mother or father coming home from their military service with a brain injury. Because brain damage is so often invisible, these children are confronted with an especially difficult reality. Although their parent is home from combat and may look like he or she did before deployment, mom or dad does not act or behave the same way they did prior to deployment. Suddenly mom or dad may have temper and mood problems that never existed before. The difficulties and challenges created by these personality changes are vast and often overwhelming. We are going to tackle the issues of warrior brain injuries and the challenges they create for their children in our first book, which we hope will be underwritten by one or more sources (so that we can distribute it at no cost to every branch of the military). Our book will go beyond simply educating these military children about brain injuries; we want to help them cope with the short-term and long-term challenges they face. To accomplish this substantial goal, we have the very good fortune of having Karen Moyer, Chairman of the Moyer Foundation (an organization devoted to helping empower children in distress by providing education and support, www.moyerfoundation.org) on our book committee. The Moyer Foundation has been extremely successful in its philanthropic work with children. The Moyers have created the 7 "Cs", a series of guiding statements that provide children the tools to navigate to happier and more nurturing waters when faced with a parent's health problems. We will use this time proven paradigm as a treatment guide in our upcoming children's books.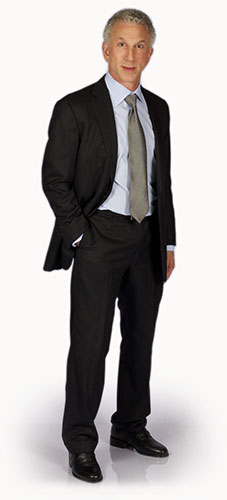 We depend on your generosity. As a nonprofit Foundation with extremely low overhead, I want to reassure you that any financial support you provide to the NAN Foundation goes 100% toward the mission. We do not receive financial compensation for our services. Rather, we volunteer our time and expertise to help serve the public. We do this because we believe in the Foundation's mission and truly want to leave the world a better place than the way we found it. With your support we can help to guide the ill and injured as well as encourage brain health and wellness for countless others - Donate Now!
Jerid M. Fisher, Ph.D., ABN